Whitepaper: Building Your Ultrasound Toolbox for Pharmaceutical Manufacturing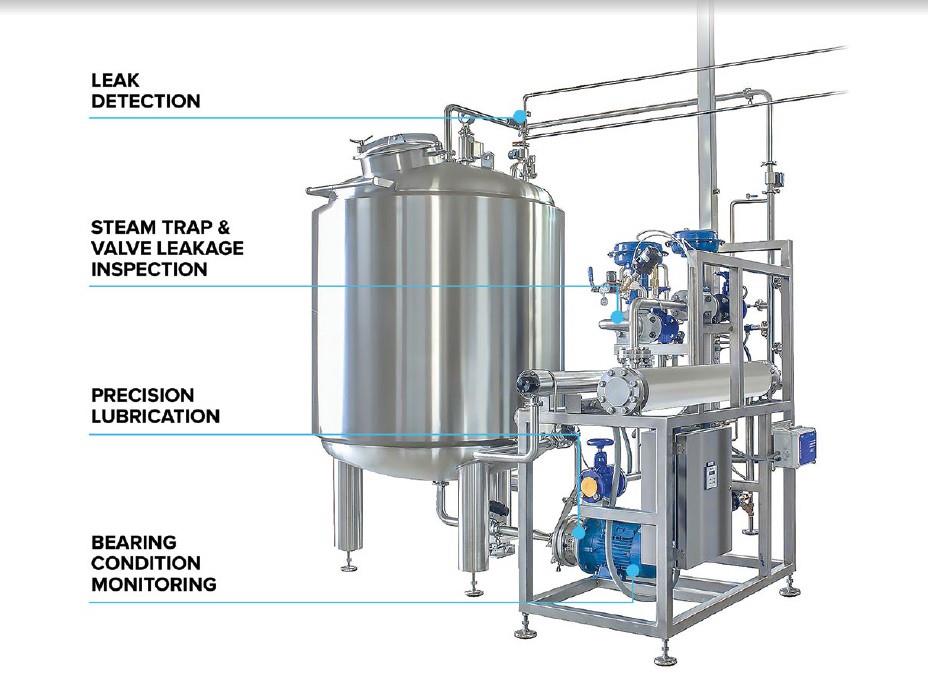 The pharmaceutical industry is known for having the highest cost of downtime among all industries with a single hour of downtime potentially costing millions of dollars in lost productivity and quality issues. From a survey in Pharma Manufacturing, 60% of pharmaceutical manufacturing downtime is caused by equipment failure. For the industry to meet increasing demand and maintain global supply chain needs, plants must shift from a reactive maintenance state to a preventive maintenance state.
The adoption of modern technologies, such as ultrasound monitoring, has facilitated this shift, leading to less downtime and tremendous cost savings. Ultrasound technology provides direct feedback to the technician, or "listener," through automated systems and probes. To adopt this technology, it is as simple as just point and listen to know how every bearing, valve and asset is running. Ultrasound technology stops problems before they stop production.
Topics Covered
Challenges in Pharmaceutical Manufacturing
How Ultrasound Works
Equipment Condition Monitoring Made Easy with Ultrasound
Applications with Ultrasound
Remote Bearing Monitoring and Lubrication
Steam Trap Inspection
Leak Detectability
Thank you to UE Systems for sponsoring this educational whitepaper, presented by Noria Corporation. Visit their website to learn more about the OnTrak SmartLube system.