Lube Champs | Blue Buffalo — Richmond, Indiana
Tags:
Case Studies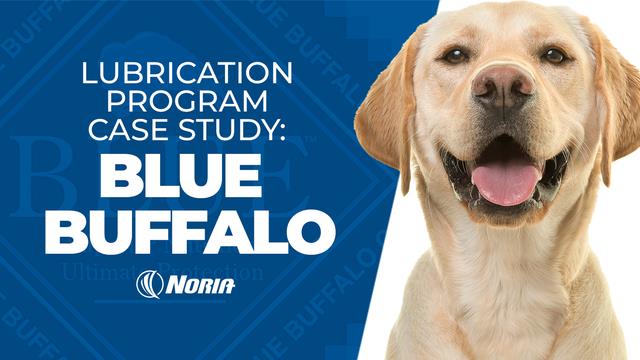 The Blue Buffalo plant in Richmond, Indiana, is the focus of this month's "Lube Champs." The 450,000-square-foot plant first opened its doors in June 2019 and right away, management knew that for the plant to be competitive, they needed a strong reliability culture and a focus on proactive maintenance and lubrication.

When Blue Buffalo called Noria, they were in the process of designing and building the plant. Before machines were installed, they worked with Noria to ensure that the right inspections, contamination control activities and lubrication procedures would be in place from day one of operations. Over the course of a year, Noria visited the Richmond site six times to identify lubrication points, document procedures and train staff on best practices.

The Richmond plant applied for the 2021 John R. Battle Award for lubrication excellence, showcasing its dedication to best practices and continuous improvement. The plant was recognized as the winner of the award at Noria's Reliable Plant Conference in Louisville, Kentucky in October of 2021.

The Blue Buffalo Richmond plant continues to achieve reliability improvements through its dedication to lubrication best practices and hopes to encourage other plants to do the same. To that end, Blue Buffalo invited Noria back to the plant to create this case study video. Watch to see the plant's journey and hear from Plant Manager Megan Johnson, Lubrication Specialist Matt Felix and Lubrication Technician Kevin Keith.
Missed the case study in the previous Machinery Lubrication magazine?
Read it
here
.