Machinery Lubrication Magazine
See for yourself what more than 35,000 of your peers receive every other month! Digital (online) subscriptions are free to all subscribers. Print subscriptions are also free to qualified U.S. subscribers.
Begin Your Free Subscription
to Machinery Lubrication.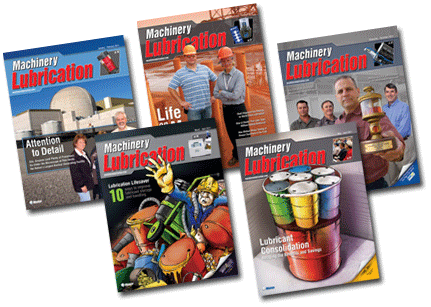 Lube-Tips™ eNewsletter
Start your free subscription to Lube-Tips email newsletter and receive the critical information you need to become the lubrication expert in your company each week. It reports unbiased advice on lubricant selection, filtration, and oil analysis to more than 59,000 subscribers.
See a sample issue of Lube-Tips.