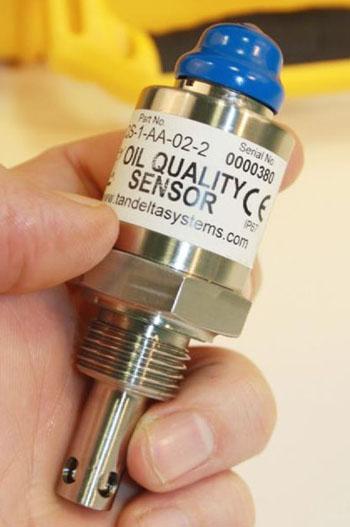 Tan Delta recently launched a new OQSx oil condition sensor that includes all of the company's available communication protocols in one device. Individual 4- to 20-milliamp (mA) signals for oil condition and temperature have also been added, making installation simple and straightforward.
As with the OQS, the new OQSx works with any oil. In addition, the company has developed a new suite of computer software that allows the new sensor to be configured quickly and easily.
"The Tan Delta Systems OQSx is a must-have for anyone who is serious about oil health, condition-based monitoring and ultimately saving money," said Chris Greenwood, Tan Delta's managing director. "We strive to make it as easy as possible for our customers to reap the benefits of our unique and innovative technology. The flexibility of our products means that they can be retrofitted to almost any piece of equipment and integrated into virtually any data-logging or telematics system."
Tan Delta also recently launched its Mobile Oil Test Kit, which incorporates the patented oil sensor and promises greater accuracy.
Based in Sheffield, England, Tan Delta is a specialist liquid condition-monitoring system-development company that uses patented technology to design, develop and manufacture a variety of oil condition-sensing products.
For more information, visit www.tandeltasystems.com.